Microelectrodes
Field of application.
The microelectrodes are designed for development of implantable (bio)sensors on hydrogen peroxide, glucose and lactate. They allow to conduct continuous analysis of metabolites in blood or internals of animals. Working electrode is gold (diam. 125 microns). Reference electrode is AgCl/Ag. External diameter is 1 mm.

Scheme of the microelectrode.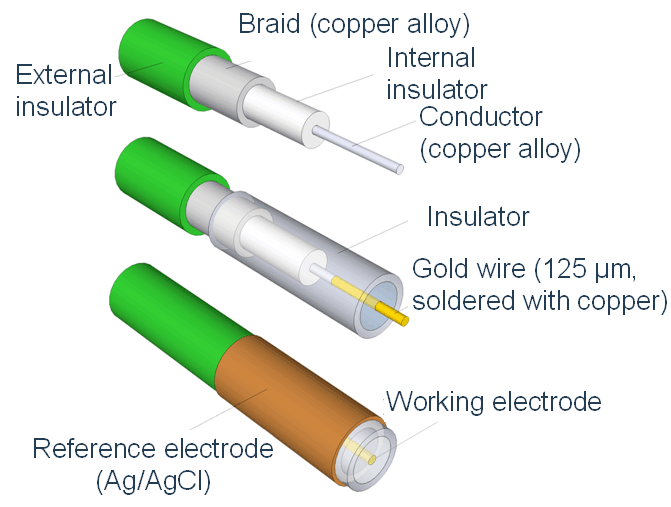 Relative size.